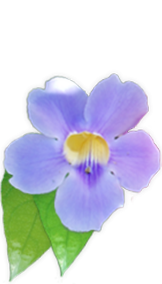 Read the most up to date reviews on Trip Advisor
"A hidden Zihuataneo Gem!!!"
From the exceptional reception to the lovely private pool to the wonderful staff, Amalia and Alfredo, we felt welcomed right from the start of our 35 days vacation. The architecture melds so well with with nature, Banana trees, Lime tees etc. Flowering gardens everywhere and only 100 yard from the Pacific ocean beach — the one acre estate has it all! Owner Patsy Cummings make the entire vacation so relaxing. We would highly recommend Villa Casa Luna to any Zihuatanejo traveler.
– Frank/Anita Sears Lake Placid, New York (April 2012)
---
"Great Zihuatanejo hideaway"
This private gated home is located only a few minutes walk to the ocean at Playa La Ropa with it's hotels and beachfront restaurants. My girlfriend and I stayed here in the main house and really enjoyed the privacy, walled pool area, excellent maid service, large tiled kitchen and spacious master bedroom. The structure is largely open facing lush garden landscaping. Several times in the late afternoon we just sat side by side on the chaise lounges right outside the low wall of the dining area, watching hummingbirds at the feeding station and enjoying the peace and quiet. There was no reason to even rent a car since we weren't taking any special trips (although next time we may make the three hour drive up into Mihoacan) and there are so many taxis and cheap buses going into town. Casa Luna also has a charming small cottage with bathroom, bedroom and a front room containing another bed and kitchenette.

– Dick B (April 2012)
---
"The kind of escape people dream about"
When people asked me about Zihuatanejo, I told them it was the place they dreamt about– and ultimately escaped to, in the movie Shawshank Redemption. I will borrow the words Red used: "… where I am lost in a warm place with no memory. An ocean so big it strikes me dumb. Waves so quiet they strike me deaf. Sunshine so bright it strikes me blind. It is a place that is blue beyond reason. Bluer than can possibly exist. Bluer than my mind can possibly grasp."
I was greeted at the gate by Amalia and welcomed to mi casa. The garden path wound past a fountain to the foyer under a soaring thatched roof with a comfortable living area. We moved down the hall past the dining area into a gourmet kitchen and I knew I would be a very happy girl! We moved on to the beautiful azure blue tiled pool and jacuzzi within the walled garden with it's own little guest suite and I couldn't wait to invite my friends to join me.
The bedrooms were all comfortable, clean, and decorated to make the visitor feel like a welcomed house guest. I stayed in the master suite, but would have been happy in any one of the lovely rooms.
The villa has all of the modern amenities (wifi, satellite tv, gourmet kitchen, pool and jacuzzi) but just enough rustic charm to help one to unplug and relax. The taxi stand and main entrance to Playa la Ropa were a few doors down at the end of the street, but one could easily remain within the property. Unfortunately, there were no cooking classes during my stay, but I would plan to join a class in the future.
Choose Villa Casa Luna if you want a lovely relaxed visit with plenty privacy or a chance to experience area like a native.
– Dainei (May 2011)
---
"The most laid back in Zihua"
What a wonderful place. When we arrived we were greeted by Patsy Cummings with open arms. We were led to our bungalow and found out that we had been upgraded to a larger unit. This is a very private garden with the main house and two or three bungalows that are divided by lush tropical gardens and flowers. So private. The staff were excellent and so friendly. We attended the cooking school offered Mon., Wed and Fri. what a great time. If you are looking for some peace and quiet to relax this is the place. We stayed for five nights and moved………….that was a mistake.
Hello Patsy….Thanks so much for your wonderful hospitality

– Grant and Linda (February 2011)
---
"Put it on your bucket list"
We have stayed periodically at Casa Luna since our kids were little. They are now young adults and love it there as much as they ever did. We could only manage a weekend for a family reunion and birthday celebration but the magic is still there and the peace and beauty of both house and garden makes going back to the "real" world very hard indeed.
I fantasize about taking a big pile of books and just lying there in a hammock for a couple of weeks, maybe taking a cooking class with the lovely and talented owner Patsy for a bit of light exercise !
This house is featured in "Casa Mexicana" by Tim Street Porter and is every bit as wonderful as it looks and has given shelter to many rich and famous looking to find some peace and quiet. Fortunately you do not HAVE to be rich and famous to stay here ! The beach is at the end of a short road and there is plenty to do in Ixtapa Zihuatanejo if you find you actually need to DO anything.

– Archibalda (January 2011)
---
"Magical Oasis"
My husband and I stayed at Casa Luna for 10 days in June for our wedding and honeymoon. It was a magical experience! The property is gated and the main house sits in the center of a huge rain forest garden filled with exotic flowers and plants. I've never seen anything like it.
The house has a palapa roof and the living room and dining rooms are open to the garden. The master suite is entirely enclosed, and when the door is shut you feel like you're in a nice New York apartment. The house is an architectural marvel, filled with secret nooks and lofts. The kitchen is my new Dream Kitchen — once you see it you'll know what I mean. The house is so comfortable and charming — I hated to leave!
There is also a private, walled pool on the property, and great restaurants and a wide sandy beach just a block away.
It was heaven and I'm already planning our next vacation at Casa Luna.

– Kelly & Steve Graziano (June 2010)
---
"So beautiful in the compound I almost missed seeing the rest of the town."
I spent 10 wonderful days in Casa Luna after having visited there several times in past years. It offers a unique combination of artistic charm, natural settings and flat out luxury. The rooms in the palapa just flow from one to another and the effect is breath-taking. Whenever I'd lie on one of the hammocks to read, I'd never get any reading done, just gaping at the exquisite sights…both inside the dwelling and in the lush, colorful garden surrounding it.
With all this and a nice sized private pool it was hard to tear myself away, but I managed to and did enjoy the nearby beach and restaurants. Also, there were always cheap taxis parked at the end of the road to take me into town if I didn't want to wait for the wonderful combi bus.
A real slice of heaven, full of fascinating, authentic art, in the middle of a colorful community.

– Chalapa (February 2009)
---
"We'll savor the memories"
Hi Patricia,
I just wanted to let you know that we all had a wonderful time at Villa Casa Luna. Your staff is fantastic and took very good care of us. Debbie helped get a crib delivered the day we arrived and waited with us to be sure it made it safely (turns out that what you have is actually a bassinet — perfect for little babies but not for ones who can stand up!) Paula and Francis were amazing with the kids (our 9 month old kept waving "bye bye" to us from their arms — I think he wanted to be adopted) and Paula made scrumptious meals for us every day. We loved the house, the gardens, the art, the pool, the beach, the birds, the lizards, everything. Thank you.
We would love to come back some time soon and will savor the memories until we do.
Best wishes,

– Kerry Tribe (April, 2008)
---
"A true delight"
Thanks you so much for making it possible for us to stay here. Everywhere the eye looks there is inspiration for the pen, the brush, or the camera. A true delight.

– Frank Ducate (Jan 8, 2007)
---
"A splendid home!"
Dear Patricia:
A quick note to thank you so much for letting us rent your beautiful home .We had a wonderful time, in large part because of your extraordinary Villa Casa Luna, where there was always a beautiful "view" — no matter if we were looking past the sweeping roofline into the garden, or up through the tiny round window at a blast of bougainvillea, or at the reflection in the living room mirror.
Sitting around the kitchen table over an extended breakfast, or around the dining table over an extended dinner — it was all just great! (Not to mention the fun of Zihuatanejo, its restaurants and downtown and beaches).In particular, we wanted to tell you how lovely we found your "staff."
Deborah was helpful from the start, and always available, but not at all intrusive. We enjoyed seeing her at Coconuts she was very welcoming. Paula was a delight — she is obviously competent at taking care of the house, but also was a creative cook and extremely thoughtful about presenting her food and table beautifully. Laura and Alfredo were kind and helpful at every turn.
We are already discussing the possibility of returning next winter.We hope you also had a fine holiday season, and again, thank you for creating such a splendid home!

– Elisabeth Rubinfien (January 2005)
---
"… Just fantastic"
Hi Patricia,
We made it back from Mexico in one piece, but we've had to check the photos every few hours as Villa Casa Luna seems much better than the office.
I have to say your website is totally accurate with photo and description, but the house in person is just fantastic. We had a great time and look forward to coming back some time next year.
We enjoyed the house, gardens, and pools immensely. The staff was wonderful as well. In fact the hotels we checked out were really a disappointment knowing we would go back to our house afterwards to a better pool & private gardens.
Anyway, we had a great time, we'll be back, I am recommending the house to friends already.
Many thanks!

– John Church (April 2005)
---
"We will certainly be back!"
We have been on beach holidays all over the world but this was the best especially because of beautiful Villa Casa Luna and the wonderful and caring staff!
We will certainly be back!

– Greg and Mary Konki (Feb 24, 2007)
---
"…Unforgettable!"
Gracias por permitirnos compartir con la sra Luna que contrario al abrasivo sol, suave y dulcemente nos regala su luz. Por las tranquilas noches que depues de una fiera batalla con el dia, nos invita al remanso de su paz.

– Sr. Jaff (July 2007)
---
"We can not thank you enough!"
We can not thank you enough! Everything was far more than we had imagined it would be. In Villa Casa Luna we found our paradise where our family was able to bond…to slow down and be with each other…to have fun and appreciate all that life offers. The house is amazing, the scenery beautiful, the staff remarkable and the memories unforgettable! Thank you for everything.

– Jennifer and Peter Nelson and family (March 26, 2007)
---
"…A tropical high!"
Hi Patsy,
We got back around 1:30 this morning, and are a bit bleary eyed, but still on a TROPICAL HIGH… Just wanted to tell you that Villa Casa Luna was FANTASTIC…a very special and magical place.
Your staff was very gracious, and welcomed us with open arms…of course we had the most interaction with Alfredo and Paula, and they performed above and beyond the call of duty.Thanks again…hope to journey your way again soon…
Regards,

– Nancy Weiss (March 2005)
---
"Life is but a dream in this magical compound!"
Life is but a dream in this magical compound! We have been utterly enchanted by the exquisite environment you have created. Muchas Gracis.

– Lesell Whipple and friends and family (Dec 2006)