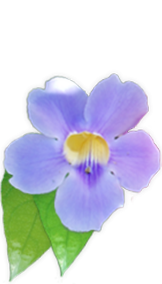 Even at high noon, when you enter the impressive portals of Villa Casa Luna, the temperature drops about 5 degrees. This is because you are now in the shaded jungle and gardens that embrace the beautiful grounds. You're presented with a choice of flowery paths that wind their way to the many pleasures of Villa Casa Luna.
The Pool
The pool area is where to go when you're too lazy to even wander down to the beach. But it's all here… a large, refreshing pool that's 7 feet at the deep end, chez lounges, shady trees, a hot tub and a wet bar. All surrounded by the plush foliage of the tropics. So who needs the beach?
The spacious, enclosed area offers complete privacy as well as safety against children having access without supervision. The approximately 40ft long, lap-style, tiled pool is fronted by an enclosed sunken jacuzzi.
A waterfall over the jacuzzi enclosure forms a curtain of water creating a feeling of privacy while you are relaxing in the refreshing rush of bubbly waters. Imagine yourself immersed in a tropical hot spring hidden behind a cascading waterfall after a hard day working on your tan. Just the way to end another day in paradise.
Taking another path will get you to the Cabana, a simple, comfortable room just off the pool area. The setting is topped off with a uniquely rustic indoor/outdoor bathroom, complete with all the accoutrements.