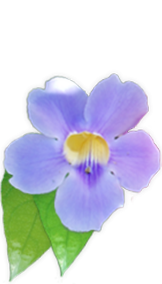 Patsy's Top Picks while visiting the Zihuatanejo Area
El Refugio de Potosí – A center for wildlife conservation and environmental education. Features an observation tower, a wheelchair accessible footpath for observing local flora and fauna, and a butterfly pavilion. Located near the beach on the road to Barra de Potosí. Perfect for the entire family.
Hector Olea's Snorkeling Tours – Let Hector be your guide for an unforgettable and relaxing day of snorkeling our local waters and sightseeing along our coastline from his 22′ open boat called a panga. Watch Hector catch your lunch and prepare it on the beach. From Manzanillo Beach to Isla Ixtapa he knows all the good spots! You couldn't be in better hands! And he speaks excellent English! Tel. 554 4311, cell. 755-111-2843′ Barra de Potosí is a small beachside village which is nestled at the southern end of Playa Larga beach and about 20 minutes south of the Zihuatanejo-Ixtapa airport and 35 minutes drive from the seaside-fishing village of Zihuatanejo.
Barra de Potosi boasts some wonderful seafood restaurants, a number of small hotels and a variety of rental properties from simple to elegant. It is also the location of our famous wild life sanctuary lagoon.
Playa Larga (long beach) is 9 1/2 miles of pristine, unspoiled beach backed by an almost unbroken line of palm trees and wild fauna, conveniently interspersed with small thatched roofed family operated fresh seafood restaurants (Enramadas) where you can stop for a bite, a cool drink and relax in the shade. If you like horseback riding, or hiking on a truly grand beach, this is the place.
The Barra de Potosi village area is also the home of our famous bird and wildlife sanctuary located on a 4 1/2 mile saltwater Lagoon, which boasts a rich variety of birds and local wild life. Small boats are available for sightseeing and photography.

– The beer and soft drink trucks come by nearly every day, and you can buy all you need! Fruit and vegetable stand in the village!
– Tronconese beer and soft drink trucks come by nearly every day, and you can buy all you need!
– Tronconese Beach town on the open ocean. Good for bodysurfing and board surfing.
– Lot's of restaurants open for lunch or dinner Recommendations… Present Moment, Eden Hotel, and Cafe de Sol which has a bakery and offers sandwiches and(barbecue on the weekends)
The Pre Columbian Runins in San Jarinimento
Surfing – Numerous surf spots are to be found along the almost 500 km extension of the Pacific Coast of the State of Guerrero, Mexico. In Zihuatanejo: Playa Las Gatas, Playa La Madera, in Ixtapa: Playa Escolleras.
Golf & Tennis – Ixtapa has two excellent golf courses, the Palma Real Golf and Tennis Club, an 18 hole Robert Trent Jones Jr. design, and the new Marina Ixtapa Golf Course.
Diving & Snorkeling – The waters off the coast of Zihuatanejo and Ixtapa provide some of the best "Pacific" diving available. Here you can find everything from Sea Horses to Manta Rays, Nudibranchs to Whalesharks, Humpback whales, Dolphins, and the occasional Orca.
Sailing – Sailing, kayaking and other water sports such as banana boat rides, water skiing and parasailing, are all offered in our little paradise.
Horseback riding- Horses are available for rent on Playa Linda, Playa Larga and Barra de Potosi.