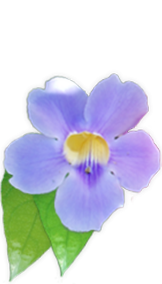 Villa Casa Luna is a truly unique, luxurious two-acre compound nestled in the casual beach community of Playa La Ropa in Zihuatanejo. Ensconced behind 18 foot vine covered walls, Villa Villa Casa Luna is a completely private and special world all unto its own. Just steps away from gorgeous La Ropa beach as well as several excellent beach-front restaurants, and only a 15 minute cab ride from lively downtown Zihuatanejo and its sophisticated international cuisine and music filled bars, Villa Villa Casa Luna offers a truly exceptional vacation experience.
Villa Casa Luna's architectural design is set off by a huge, soaring parabolic shaped roof constructed of woven thatch and hand hewn hardwoods; suspended above adobe walled rooms trimmed in hand painted tile. The design creates a simultaneous indoor/outdoor effect. The huge arched roof captures the sea breezes from nearby La Ropa Beach. The Villa's indoor/outdoor design allows for views of the surrounding gardens from every room while still assuring privacy and climate control in individual sleeping quarters. The interior is decorated with country style antiques, Mexican crafts and a sprinkling of intimate works of art left behind by visiting artists.
Accommodations include: dining room, living room, sun deck, writing room, two large bathrooms, three additional outside showers, and a fully equipped gourmet eat-in kitchen.
Living Room
The house proper begins with a stunning wide open reception area that also affords a view of the authentically appointed sunken living room. A pair of languid hammocks offer unobstructed views of the surrounding gardens & the house is completely open to the exotic surroundings with nary a pane of glass in the way.
Dining Room
The house flows past the adobe-sided master bedroom and around a corner to reveal an elegant dining room, also open to the fragrant air.
Kitchen
The most beautiful kitchen you've ever seen comes next, offering professional restaurant style equipment and a most charming dining area, all sitting on top of exquisite tile patterns of traditional Mexican design.
Master Bedroom
Your master bedroom is roomy, cool and even more private. There's a desk station, large screen TV and king size bed, all in a quiet, air-conditioned sanctuary of your own.
The master bath includes a spectacular tiled bathing area with a sunken shower and tropical fronds that descend into the room.
Blue Room
Just off the main entryway, the Blue Room is ensconced in the middle of the flowering gardens, with twin corner windows to let the fabulous fragrance waft in all night. Air conditioning is another option, very rarely required.
Cape Cod Room
Right off the dining room, the aptly named Cape Cod Room provides a pleasant contrast to the architectural feel of the rest of Villa Casa Luna, with bleached white curved paneling that seems to suggest the contours of a sailing ship. A ship with air conditioning, of course.